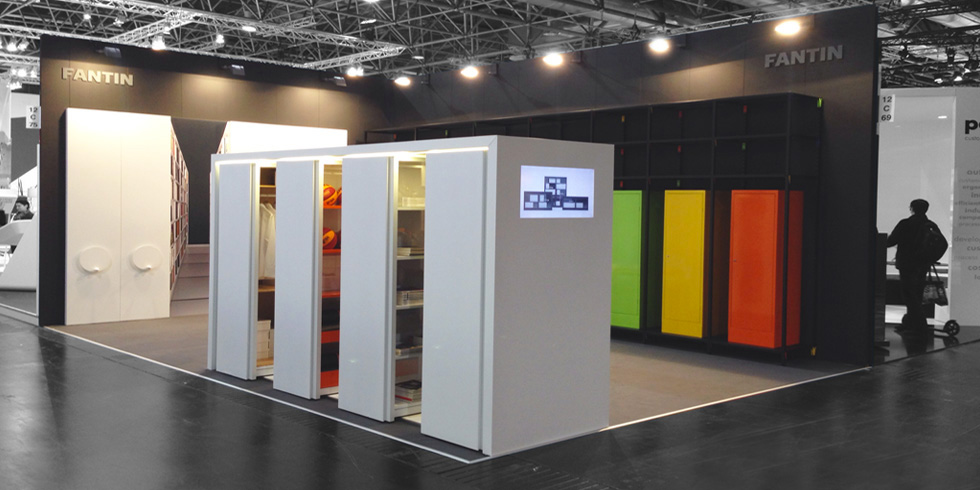 Fantin successfully took part in the Euroshop 2014 trade fair.
From 16th to 20th February, Fantin successfully took part in Euroshop 2014, the most important international retail trade fair.
The event, which takes place every three years, was hosted as usual in Düsseldorf – Germany – and was a vital opportunity to determine the evolution of store design for the years to come.
Fantin presented the beguiling appeal and versatility of its collections to an expert international crowd, with special focus on the Uno shelving system – which celebrated its 40th anniversary in 2013 – and on the Binaria and Discoverymobile shelving systems, on which Fantin has over recent years dedicated significant research in relation to styling and technology implemented.