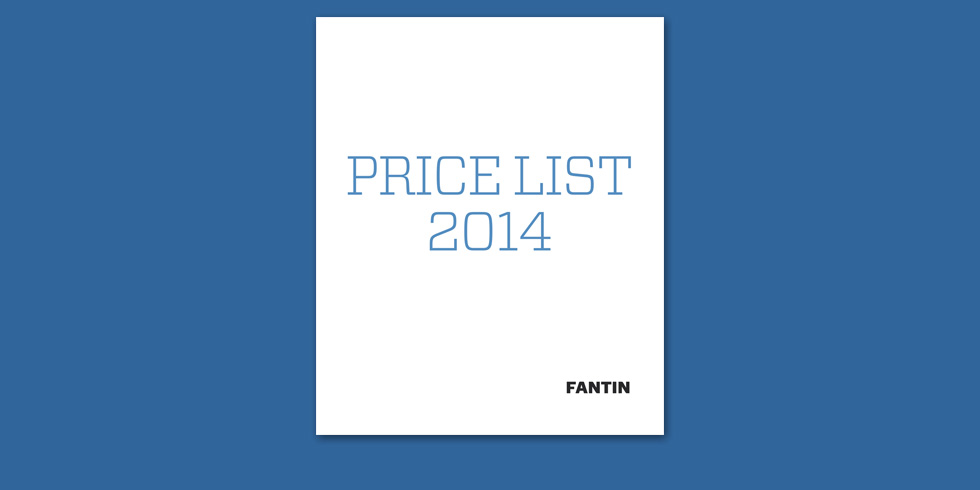 Price List 2014
Fantin is pleased to announce that its Price List 2014 is now available.
This important publication has been completely redesigned. It is now streamlined, user-friendly and perfectly in keeping with our new corporate identity.
It contains the new general terms and conditions of sale, which include the interesting option of a 5-year guarantee for all of the collections. There are also a number of other new features:
– All of the products can be customized with the 19 colours on the "Finishes" page.
– The catalogue has been divided into product categories, to make it easier for readers to find the contents that they want.
– There is a price list for the mobile shelving systems, with diagrams for easy reference.
– There are technical profiles for comprehensive understanding of all of the details.
To ask for a copy of the Price List 2014, simply click here and fill in the form.