ADI Design Index 2019
The ADI Permanent Design Observatory has selected the Frame collection by Fantin for the 2019 Design Index: an annual by the Italian Industrial Design Association (ADI) that is considered one of the most authoritative publications on the international design scene. Having been included in the 2019 ADI Design Index, Fantin is now among the candidates for the next Compasso d'Oro award, which will be presented in 2020.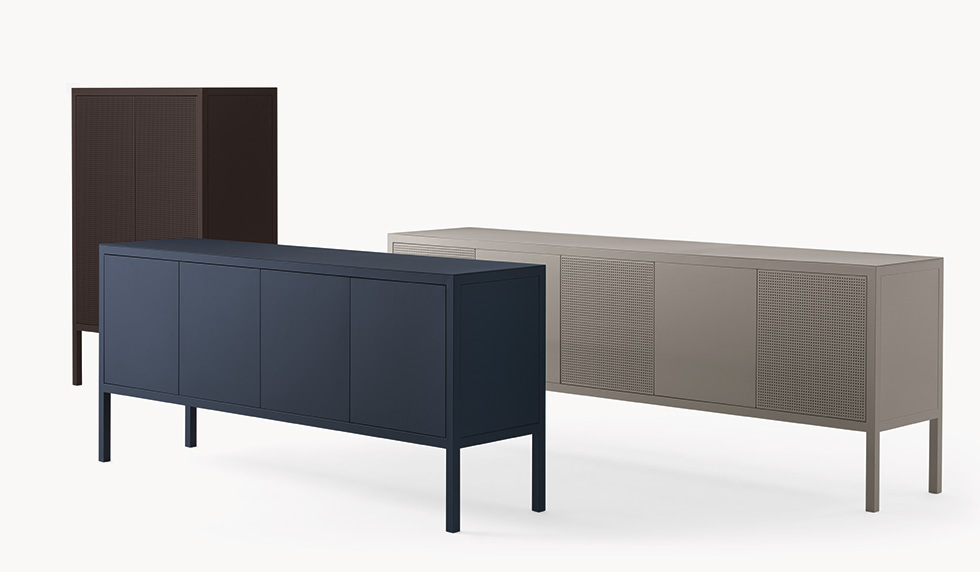 The Frame collection was designed by Fantin's Art Director, Salvatore Indriolo. It contains a number of types of products (sideboards, cupboards, kitchen workstations, counters, tables, desks, mirrors and panelling), which all follow three simple rules:
1. All of the frames are made from 3.5×3.5 cm square tubes and they can all be used to form right-angled structures for an endless array of products, from tables and sideboards to kitchen workstations and mirrors.
2. The vertical parts (doors, drawers, sides and backboards) are inset and flush with the frames.
3. The horizontal parts (table and kitchen tops) are just a few millimetres thick and they rest on top of the frames, which are always on show.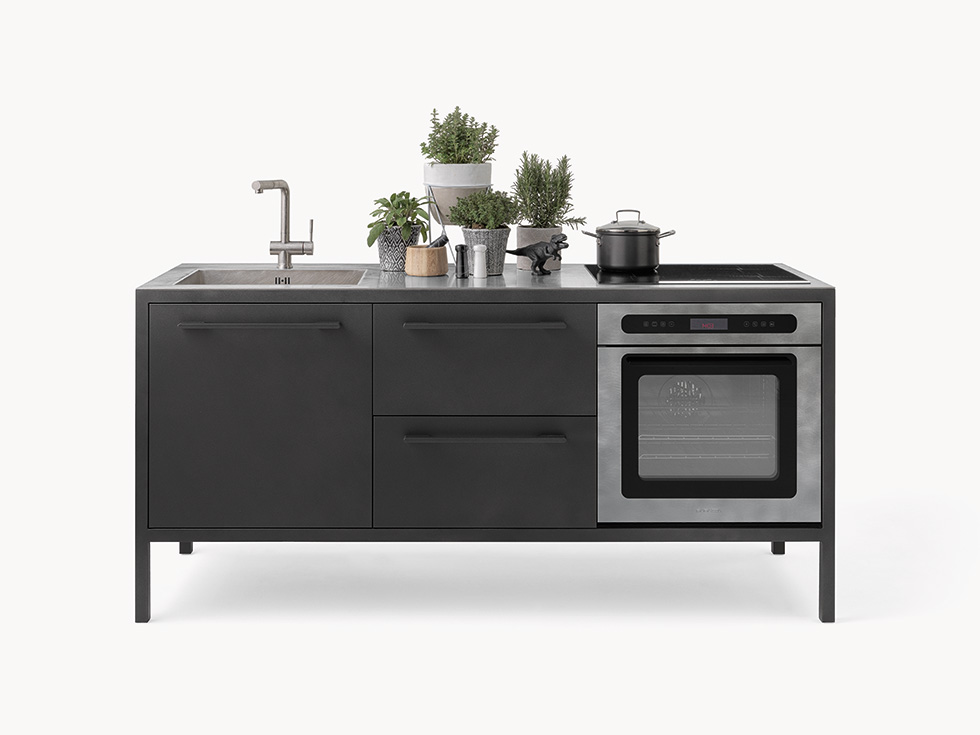 Frame provides the scope for a streamlined approach to production between of its standardized construction system. Despite its simple appearance, it is easy for customers to recognize because it boasts a number of original features, such as the fact that the frame is always on show – almost in tribute to the name of the collection – and the metal used to make the products, which is one of Fantin's hallmarks.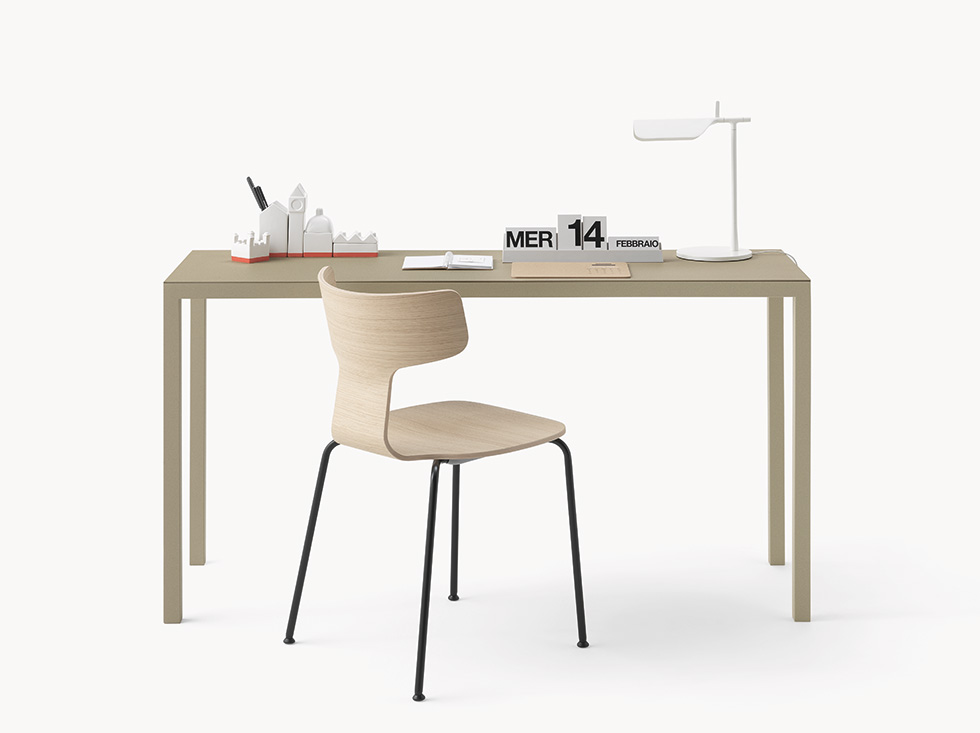 In 2018, sideboards, cupboards, kitchen workstations, tables and other items were presented. However, the endless possibilities of the Frame collection mean that its visual and technical characteristics can cater to the needs of all kinds of furniture, such as the Bookcase System that made a successful debut at the 2019 Milano Design Week.
Consequently, the Frame collection is destined to keep on expanding. There will always be a big focus on environmental friendliness because the products are largely made of metal parts (which are 100% recyclable) and have powder coatings that are free of solvents and heavy metals. They come in a wide selection of colours, with 46 different embossed, matt and ultra-matt finishes that range from neutral tones to bright colours for both indoor and outdoor use.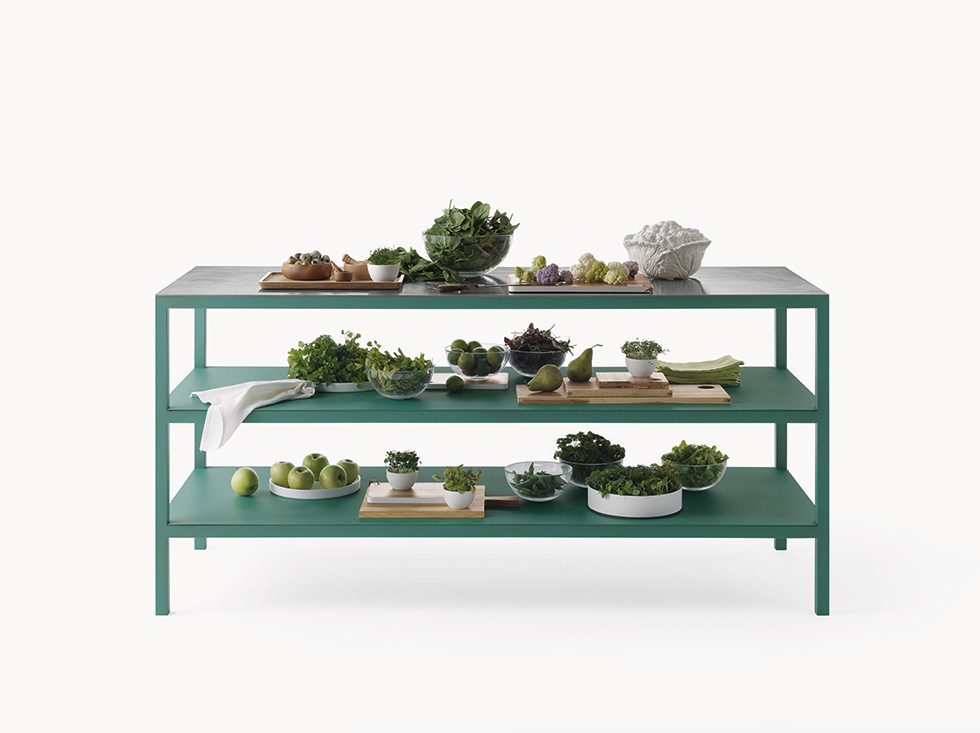 Fantin has undergone substantial development in recent years thanks to the work done with art director Salvatore Indriolo. Together, they are increasingly embracing the new dynamics of the contemporary world. Their approach has led to this prestigious accolade, which is an outstanding new achievement for the Friulian company.
The 2019 ADI Design Index was presented on Monday 14 October at the Leonardo da Vinci National Science and Technology Museum in Milan, at the opening of an exhibition featuring the selected products. The show will subsequently move to the Casa dell'Architettura in Rome from 22 November.